Red Hill Salon located in Vancouver West, 8409 Granville Street, close to 68th Ave. The stylist, Tom Chung, has been working on hairstyling for 20 years. He had studied in Vidal Sassoon and Toni & Guy in England London, as well as in the famous Suki's Academe in Vancouver. His cutting technique is very creative and unique, can serve for customers from different countries. We charge reasonable prices, and give you more than it worth.
In 1999, straightening hair was very popular in Asia. Tom Chung was the first one and the only one in Vancouver brought the de-ionization straightening technique and the greatest Japanese solutions from Japan. Lots of the people who have done the straightening here all think that we have made their dreams come true. In the past a few years, we still keep studying and approving our straightening technique, and we finally solved the problem of making bleaching (or over-coloring), frizzy hair become as silky and smoothly as virgin hair. For these kinds of cases, Tom invented the Italy Penetrating Hair Mask that can repair the hair immediately. This hair mask can even make dry and porous hair right the way become very smoothly.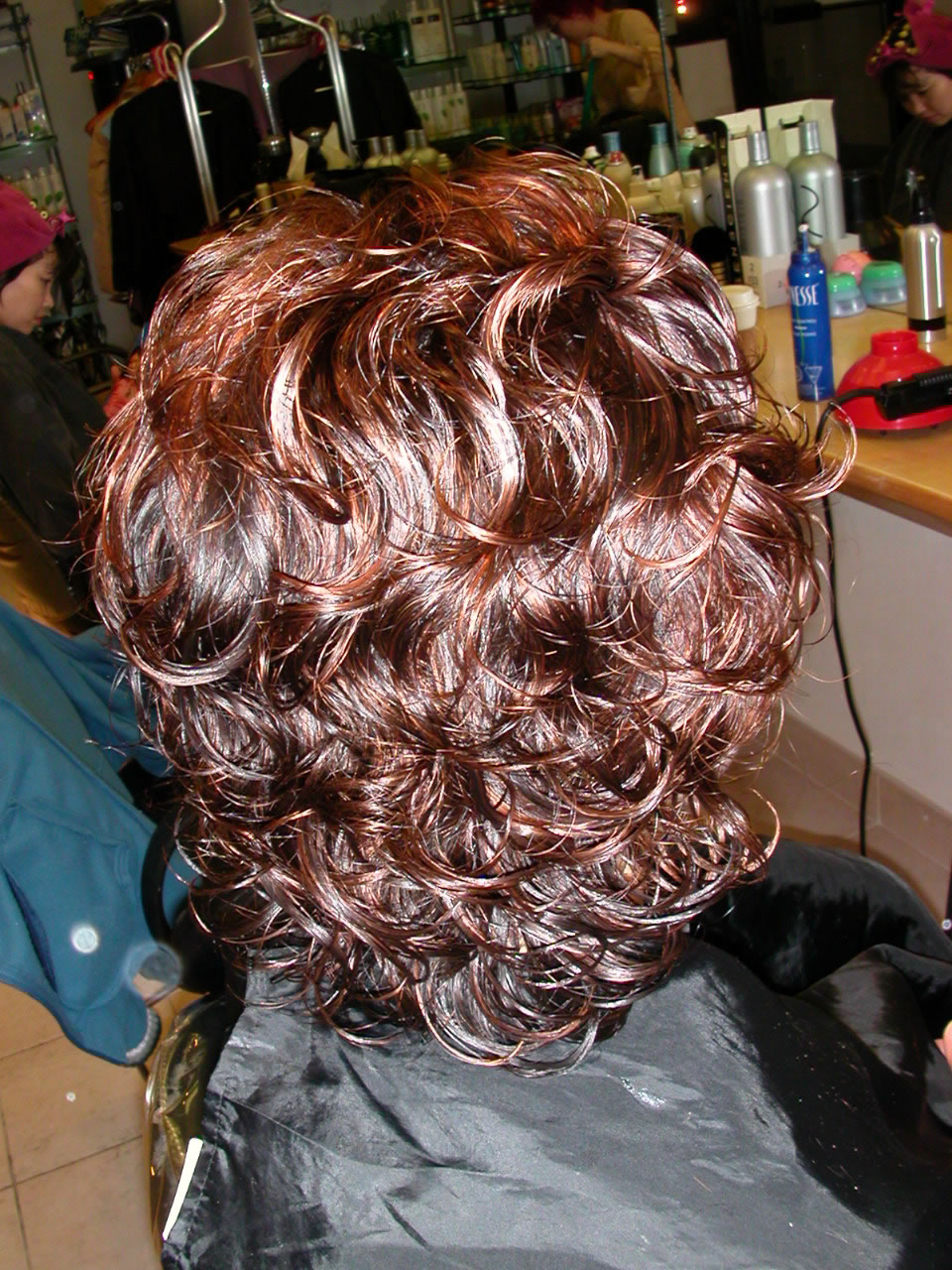 The customers we have coming from all over the world; East Indians, Chinese, Africans, Europeans and oriental people are all our major clients. They have all kinds of curly, strong, and frizzy hair, and we have made their wishes come true.
Are you tiring of spending tons of time blow-drying your hair? Do you want to experience how convenient straightening can bring you? It is time to call us!
In the year 2002, Tom has imported the newest setting perm machine from Hong Kong. People who always love to follow the fashion, or feeling bored about straight hair, setting perm is the thing you do not want to miss.
Ladies and gentlemen, by the lead of Tom Chung, we will serve you the best we can do, and we will always be here for you. Thank you.